Wayne Mayes Succumbs to Injuries
We at NSSA are very sad to report that Wayne Mayes passed away this morning due to complications from burns received in an accident three months ago.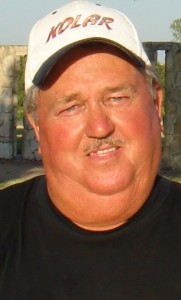 We respectfully ask that you allow Wayne's wife, NSSA Director Linda Mayes, to grieve privately at this time, and that you not visit, call, or text her. Instead of contacting her directly, please send any cards or messages of condolences to her at NSSA headquarters:
Linda Mayes
NSSA
5931 Roft Rd.
San Antonio, TX 78253
As per Wayne's wishes, there will be no memorial service.
Wayne touched the lives of countless friends and fellow shooters, and we would like to share your remembrances of good times spent with him. As was often the case with Wayne, you may have had a funny experience, or you may have simply been awed and inspired by watching him shoot. If you have a story that you'd like to share in our tribute to Wayne, please send it to Sherry Kerr, skerr@nssa-nsca.com .