Annabelle Ayres Is Youngest Lady Champ
When Annabelle Ayres won the Lady's title at the National Sporting Clays Championship, she made history, setting a new record that won't be easy to break. At 13 years old, the sub-junior shooter is the youngest ever Lady National Champion.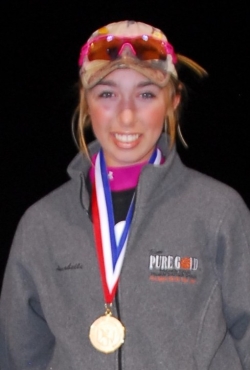 The previous record was set by Ashleigh Hafley, who won her first Lady Championship at age 18.
An eighth-grader in Traverse City, Mich., Annabelle also holds records as the youngest female All-American – and has already made the team three times – and the youngest female ever to reach Master class.
Annabelle describes herself as an outdoors-type person who shoots because it's fun, not for records or long-term plans, and she'll keep shooting as long as it's fun. But she does have a couple of goals: she'd like to make the Beretta team, and she wants to make Team USA.
Her youth does present one additional challenge. Whereas an adult shooter might plan her shooting year based on a particular recognition path she'd like to pursue, it isn't so easy for a 13-year-old. Because she's in middle school, it can be difficult to schedule the shoots she'd like to participate in.
Annabelle has been coached by Dan Carlisle.
Congratulations, Annabelle!