Registration Open for 2013 U.S. Open
Registration is open for the 2013 U.S. Open Sporting Clays Championship, and event organizers report that close to 200 entries have already been received in just the first two weeks. Back Woods Quail Club in Georgetown, SC, will host the event May 13-19, 2013.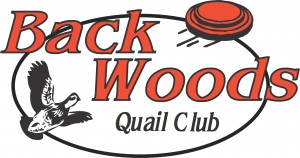 The club opened registration last month during the 2012 U.S. Open Championship at Caribou Gun Club.
Rick Hemingway, owner of Back Woods, reports that the club has been working on the grounds by adding more road systems and courses since November.
"We're excited about hosting the 2013 U.S. Open Sporting Clays Championship! Not only are we excited to host this event, but we feel everyone will thoroughly enjoy their visit to Back Woods and the eastern part of South Carolina," said Hemingway.
Because Back Woods Quail Club is in a tourist area, Hemingway recommends that you make lodging arrangements soon, as lodging can become challenging as time gets closer. The club's new event website at www.2013usopenclays.com lists numerous motels and beach rental contacts.
Registration is at Winscoreonline.com.
Hemingway invites shooters to contact the club at 843-546-1466 with any questions or for help with planning your trip to Back Woods and the South Carolina coast. The club is open 8 a.m. to 5 p.m., seven days a week.