Get the Latest World FITASC Results
The 2012 World FITASC Championship is underway at Northbrook Sports Club in Hainesville, IL. Representing the pinnacle of Parcours de Chasse competition worldwide, the shoot has attracted over 1100 shooters from around the world. The shoot runs August 13 – 19.
You can keep up with all the latest scores and winners at these links:
Scroll down to the event and results link
As of Tuesday, 958 were registered for the main event and 688 for sporting events.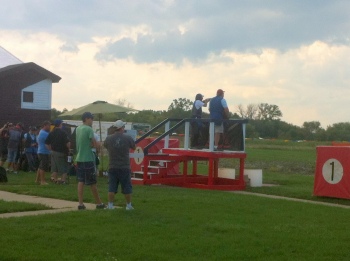 Nicki Martin, Marketing Coordinator, reports that the event got underway Monday in beautiful weather and great shooting conditions. "The facility at Northbrook Sports Club is top-notch. The crew here has done an amazing job to make sure that both the event and the U.S. are well represented. We've heard praise from international shooters who say the hospitality here is unlike anything they've ever seen."