Shoot the World Skeet for Free
If you want to shoot the 2012 World Skeet Championships with FREE registration – and who doesn't? – you have two opportunities, whether or not you've attended the World Shoot before.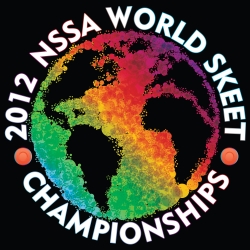 For those who have never attended the event previously, you could have an opportunity to receive free registration for the Main Event (12, 20, and 28 Gauge, and .410 Bore) on behalf of your state or zone. NSSA is providing a complimentary entry for one person in each state and each NSSA zone. This is being administered by the states and zones, so you should submit an application of interest to your State or Zone Director. Get more information and link to the application here.
If you're a returning World Championships participant, you can receive free World Shoot registrations for the 20, 28, or .410 events by bringing one or more first-time participants with you. For each first-timer you bring to the shoot – up to three – you can receive a free entry for one of the gun events. Read all about the Bring-a-Friend program here.