EC Chairman's Mid-year Report
It's the midway point in the shooting season and a good time for a halftime report on the association. NSCA Executive Council Chairman Phil Murray and Vice Chairman Tim Miles have prepared a report to update the membership.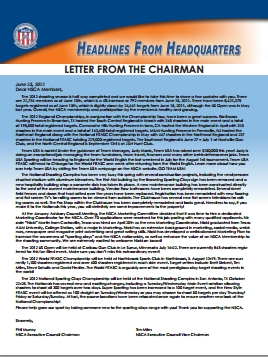 One of the facts you'll learn from the report is that NSCA currently has 21,734 members, an increase of 4% over this point last year. Some other areas you'll read about in the chairman's letter:
Regional championships report
Team USA's fundraising successes
Construction projects and upgrades at the National Shooting Complex
Introduction of Nicki Martin, our new Marketing Coordinator
National Championship plans
You can access the Letter from the Chairman here.