The 2013 Team USA Race Is On!
With two regional championships in the books, the 2013 Team USA points race is underway! The South Central Regional Championship was held at Rio Brazos, March 30 – April 1, and results have been posted. See where you stand in 2013 Team USA placement. Results from the Western Regional will posted shortly.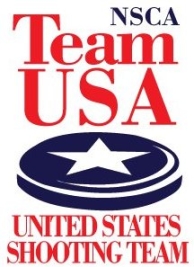 Selection to Team USA is the highest annual honor earned by NSCA members, allowing them to represent the association and the USA in international competition. Team USA designation is determined by points earned in a series of selection shoots.
Five teams each are selected for Sporting Clays and FITASC: Senior (Open), Lady, Junior, Veteran, and Super Veteran. For Sporting, five members are selected to the Open team and three to concurrents. For FITASC, four members are selected to the Open team and three to concurrents. One alternate is named for each team.
The 2013 World English Sporting Clays Championship will be held in April 2013 in San Antonio at the National Shooting Complex. The World FITASC Championship will be held July 11-14, 2013, in Spain at Castillejo de Robledo, which is about 100 miles from Madrid.
Qualification for the 2013 teams is based on shooting during the 2012 season. Team USA points races use the World Cup points system, which is a shooter's score divided by the HOA score. Example: If your score is 178 and the HOA score is 197, you would earn 0.90355 World Cup points.
There is no minimum number of selection shoots a member must enter, but he/she must participate in the US Open or National Sporting Clays Championship to qualify for Team USA. Points are awarded only for Sporting Clays main event and FITASC event at designated selection shoots. Team USA selection is based on World Cup points earned at a shooter's top four selection shoots, one of which must be the US Open or National Championship, regardless of how many he/she has entered.
Remaining Team USA selection shoots include the Northeast Regional, Southeast Regional, North Central Regional, US Open, National Championship, North American FITASC, and World FITASC. See the complete schedule, locations, and registration links.
For additional information on Team USA, contact Judy Morris, Team USA Manager, at 512-771-4982 or email judy@morrisj.com.