North American FITASC at Flint Oak
Flint Oak shooting resort has planned so many activities for the North American FITASC Championship, May 31 through June 3, that it's going to take some effort on your part not to stay busy and entertained there. From non-stop shooting to a Jimmy Buffett-themed party, you can shoot or unwind to your heart's content.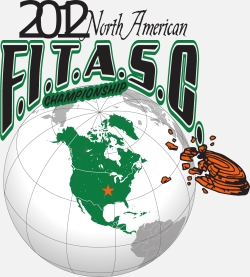 The 200-target main event, a selection shoot for Team USA, will be set on eight parcours. Several additional sporting clays events will let participants get in lots of shooting during the four-day event:
Lois Lessing Cup – 100-target shoot on Thursday, May 31
GP Traps Sporting Clays Preliminary – 100 targets on a new 13-station layout, Friday, June 1
Oakley Cup – 100 targets on 13 stations on Saturday, June 2
K-State Cup – 100-target course on 13 stations on Sunday, June 3, benefiting Kansas State University's Wildlife and Outdoor Enterprise Management program
Fiocchi Small Gauge Event – 50 targets for 20, 28, .410, pump, SXS, and Super Sporting, running daily, Thursday through Sunday
Greenwood Top Gun Championship – Shooters using a custom Greenwood stock can compete for cash and prizes on Friday evening
Greenwood Make-a-Break Challenge – 20 targets any day, Thursday through Sunday, with a top-8 shoot-out on Saturday.
You can find more details about these events in the North American FITASC program.
Flint Oak will use much of its 5000 acres for the event, offering shooters a wide variety of Kansas scenery, landscapes, and blue sky. The club has also planned several fun evening activities for shooters' entertainment, including a Jimmy Buffett cookout complete with margaritas, music, Hawaiian shirts, and flip-flops; a Kansas BBQ with brisket and pulled pork; and a "Bling Bling Cart Contest" for pimped-out clays rides.
And if scenic shooting, ample and challenging targets, evening fun, and the opportunity to boost your status in the Team USA points race aren't enough to entice you to the North American FITASC Championship, consider this: Flint Oak is a Five Star facility, as rated by the National Association of Shooting Ranges, placing it among the NASR's top shooting facilities in the country.
Registration is at Winscoreonline.com or by downloading the entry form. Many hotels are available in the surrounding area. You can learn more about Flint Oak at FlintOak.com.
Updated May 8, 2012