Team USA Benefit at Rock Creek Clays
Team USA will benefit from a fundraising shoot, the Stars & Stripes, at Rock Creek Clays at Beaumont Ranch in Grandview, TX. The 250-target event will be Saturday, May 26.
Participants can shoot the "Trifecta" for $159, including fees and lunch, or you can shoot individual events: 100-target sporting clays main event for $75, 100-target Prelim for $59, or 50-target Super Sporting for $45. All prices include target fees.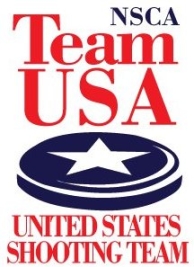 First shooter is out at 9 a.m., and last shooter is out at 2 p.m.
Main event prizes are sponsored by Browning.
Team USA will receive $15 per shooter for the main event and $10 each for the Prelim and Super Sporting events. For all shooters who select the Trifecta, $25 will be donated. Funds raised will help pay expenses for Team USA's participation in the World English Sporting Clays Championship and the World FITASC Championship.
Registration is at Winscoreonline.com. For more information, see the event flyer here.